Our Tools
Overview of the ARTIFEX range
Peripheral wheels, cup wheels, abrasive rings and rolls, mounted points, finger ring cones and rods, plates and blocks as well as special customised shapes.
Our Service  
We provide technologically sophisticated and custom-fit solutions that meet your requirements. We will gladly advise you at your premises. Afterwards, our team of experts will develop tools in our research department that are perfectly adapted to your individual requirements.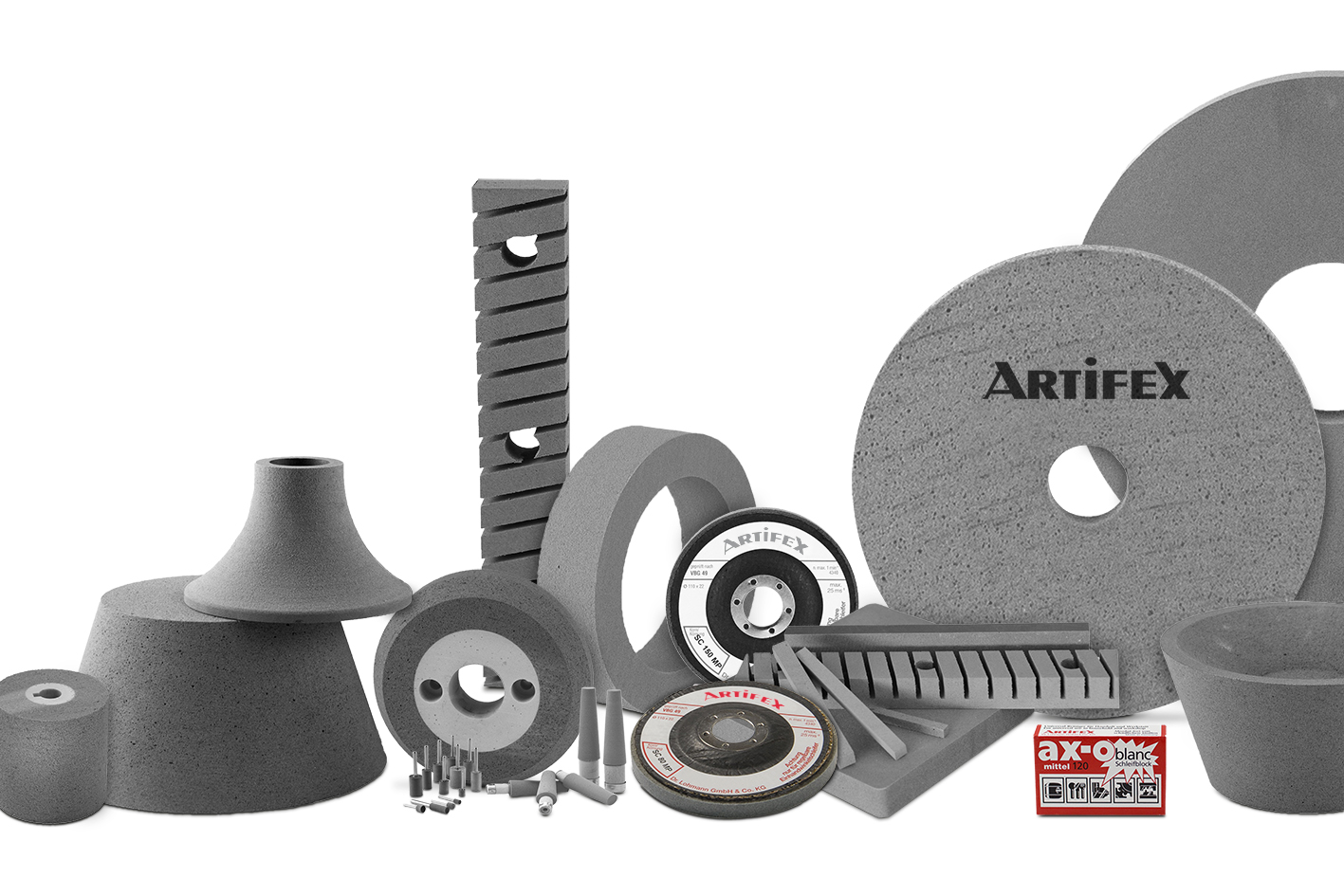 In our download area you get more detailed information.