Our range and types of deliveries
We provide peripheral wheels, cup wheels, rings, sleeves and mounted points as well as the most varied special shapes according to your special requirements. Segmenting of full material cup wheels and cup wheels with plate can be realised just as special cooling bore holes.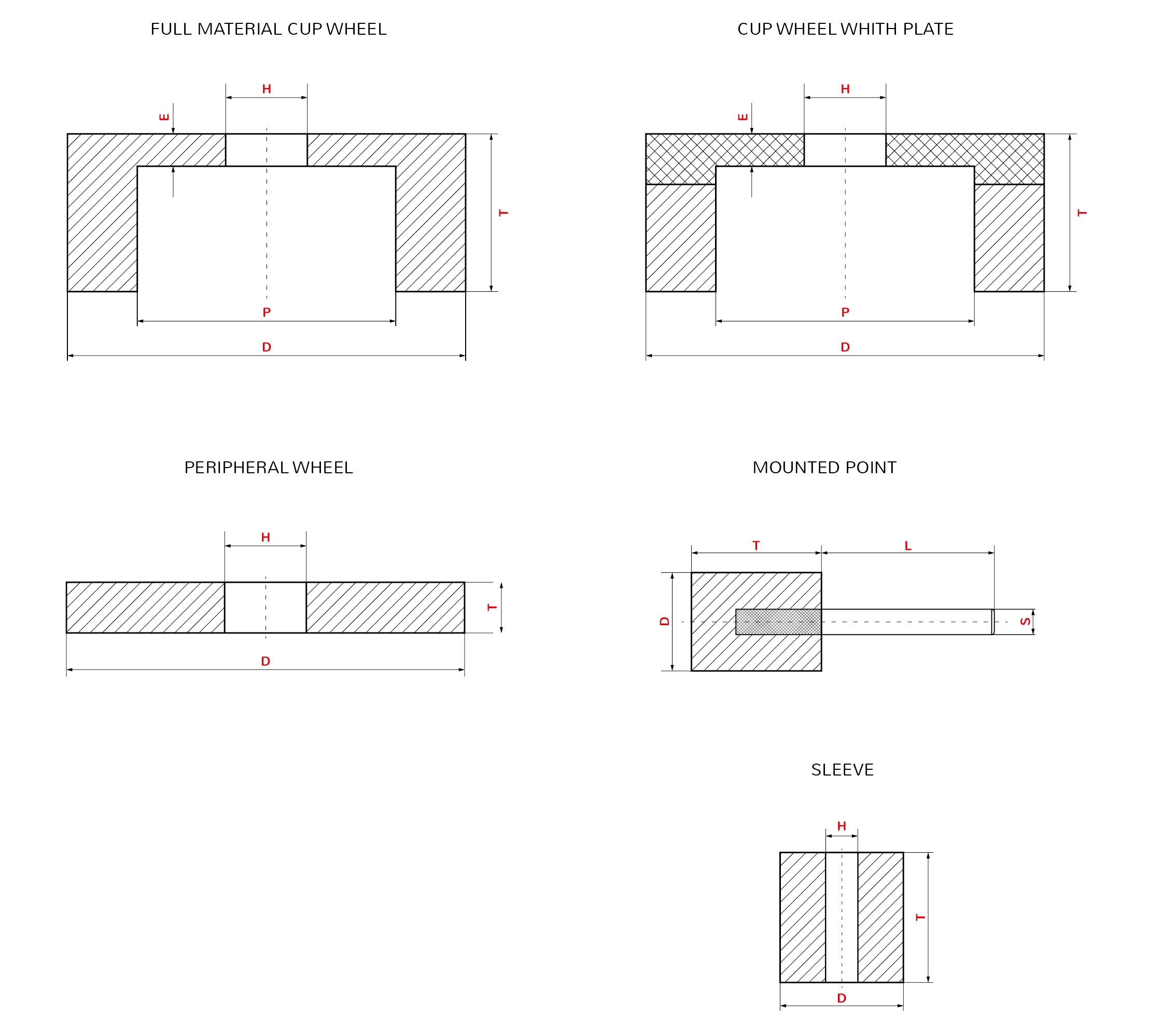 Product data sheet: Range and types of deliveries
You get more detailed information in our download area.